Non Destructive Testing is a testing technique which is used by almost each and every industry due to its cost effective and time saving aspects in product evaluation. Non Destructive Testing is also known as Non Destructive Inspection and Non Destructive Evaluation.
If we look upon what the exact Non Destructive Testing stands for, then can say it is a process of testing, evaluating, and inspecting any material or components for reviewing its ductility, yield, resistance, tensile strength, most significantly discontinuities and differences in aspects without causing any damage to the material or component. The exclusive benefit of this testing technique is that you can use the component or material which has undergone the testing, In contrast other tests cause damage to the material or component and as only applied to samples of the component.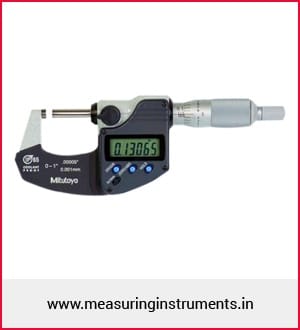 We Bearing Tool Center understand the significance of the cost-effectiveness and the time and that is why cater you a wide assortment of Non Destructive Testing Equipments at the best competitive cost in a short period of time. We are well known across the globe to cater measuring equipments those are robust and accurate in reading.
Our focus is to serve all the required Non Destructive Testing Equipment from the client side. We serve Non Destructive Testing Equipment to each and every industry such as mechanical, civil, electrical, aerospace, aeronautical, system designing and medical.
Our Non Destructive Testing Equipment supports all the non destructive testing methods such as Electromagnetic Testing, Laser Testing Methods, Magnetic Flux Leakage testing, Magnetic Particle Testing, Leak Testing, Neutron Radiographic Testing, Thermal testing, Vibration Analysis, Visual Testing, Guided Wave Testing, Acoustic Emission Testing.
To get Non-Destructive Testing (NDT) Equipment on rent contact us today.